Where should you travel next? The top destinations
Some destinations never go out of style. New York, Paris, the beaches of Thailand and the ski slopes of the Alps will always be popular, and you'll never really go wrong if you choose one of these. Places that are heavily visited are also easier to research and you'll never have trouble finding someone who can give you a hint or five. However, sometimes it's fun to look outside the box and try something a little different, maybe pave your own road and be the one who sits with the travel tips at the end.
Back to nature
A trip that is becoming more and more popular despite its obvious physical challenges, is the trek up to Mount Everest Basecamp. At an altitude of over 5300m you need to prepare yourself for some real physical exertion, but you'll be rewarded with views and experiences that can hardly be paralleled. Combine the trek with a tour of Nepal and you'll be left with the holiday of a lifetime, and your bank account might just feel the same way.
If you're a nature enthusiast but you're not quite up for the expense or taxing experience of Mount Everest, you could look into Gir Forest in India. You could always go to Africa to see lions, but Gir Forest is the only place in the world where there are still wild Asiatic lions. It's an experience out of the ordinary, especially when you consider the fact that there are just over 500 individuals left in the wild.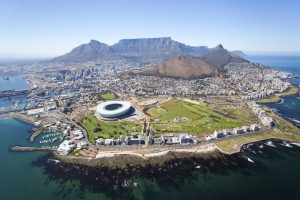 A city out of the ordinary
For the city dweller there are many options outside the traditional. For a vibrant and exotic experience in culture and cuisine you might consider Marrakech. The Moroccan culture is brimming with new impressions, and you could spend days exploring the market of the city's old town. If the old fashioned bohemian culture of Europe is more your style, why not check out Prague? The city is teeming with life and you find everything from gorgeous architecture and impressive museums, to amazing shopping and fine dining.
If you want a little of everything, what better than a big city that has it all? In Cape Town you get nature and beautiful beaches, but you'll also get the feeling of a modern day metropolis. A trip to Cape Town can also easily be combined with wildlife safaris or even volunteer work.